Contact Centres Most Bizzare Calls – Councils reveal most bizarre  Calls received such as what size tin is required for the Mary Berry strawberry tart featured on the BBC's Great British Bake Off? (Somerset County council)
Asking the regulations for hosting a mouse race, getting help with a tricky crossword answer and finding out how to cook instant noodles – these are just a few examples of unusual enquiries received by cou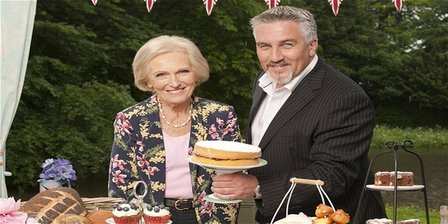 ncil customer contact centres in the last year.
Council contact centres handle more than 50 million calls each year, usually about council tax and parking, but they also receive some more bizarre queries that can leave staff baffled.
The Local Government Association (LGA), which represents more than 370 councils in England and Wales, today reveals some of the quirkier examples from the past 12 months.
These include Somerset County Council being asked about the rules and regulations for mouse racing and what to do in the event of eating an out-of-date pork pie. While Nottinghamshire County Council was offered a cat by a resident who claimed it was a nuisance and asked by one individual if they knew their lost holiday romance, who lived in the area.
Despite queries ranging from the odd to the amusing, council call centres will always try to help where they can. One elderly resident contacted Stevenage Borough Council to ask where she could buy a shopping trolley and was directed to her nearest store by staff after a quick internet search.

Cllr Peter Fleming, Deputy Chairman of the LGA, said:
"These light-hearted examples of calls highlight the variety of issues that councils deal with every day – from the slightly amusing to the outright bizarre."
Contact Centres are vital to the successful delivery of council services and even if they do feel as though they are outside their remit, council call centre staff will always try their hardest to assist where they can. But whilst councils offer more than 800 services, some requests are simply beyond them.
The fact that councils are so often the first port of call for residents who are seeking a solution to their problems shows just how central a role councils play in the lives of their communities."
Top 10 bizarre calls received:
Do you know how much water I need to cook super noodles? (Stevenage Borough Council)
What are the rules and regulations for hosting a mouse race? (Somerset County Council)
Can I exercise my kestrel on your tip? (Nottinghamshire County Council)
A call from an elderly lady asking for help on her crossword. Seven letters, James Bond's cat loving nemesis, begins with B? (Staffordshire County Council)
What is the daily room rate at the Holiday Inn express? (Stevenage Borough Council)
What size tin is required for the Mary Berry strawberry tart featured on the BBC's Great British Bake Off? (Somerset County council)
I met a boy whilst on holiday in Ibiza, but I've lost his number, he said he lived in Nottingham and his dad is a bin man, do you know him? (Nottinghamshire County Council)
How many geese are on the boating lake in Cleethorpes this year – caller wanted to visit but had an allergy to feathers (North East Lincolnshire Council)
What time does your website close? (Poole Borough Council)
How high is Mount Kilimanjaro? (Somerset County Council)


---
For additional information visit the Local Government Association Website