Business Continuity in the Contact Centre during Winter 2016 – As we enter November and the talk of Christmas begins, so does the predictions for the winter weather.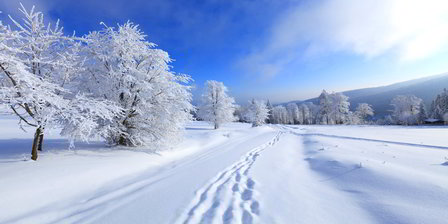 Although the prospect of a white Christmas is exciting for some, organisations that are directly impacted by emergencies such as police, councils, insurance, facilities management and rescue services will be less enthusiastic as they often have to deal with a substantial increase in the volume of incoming enquiries from customers.
Furthermore these harsh weather conditions often dramatically effect staff absenteeism, with 2010 alone reporting that up to 124 million working hours were lost in Britain in just one week due to adverse weather conditions. Combining these two factors together often results in the contact centre struggling to respond effectively and efficiently to customer demand.
Therefore companies need to ensure that they have processes and systems in place to ensure that their customer service remains of the highest possible quality.
mplsystems summarises three key technologies that can help ensure business continuity during these adverse weather conditions.
Self-Service Technology
During poor weather conditions agents have to deal with an increase in enquiries across all channels, meaning customers are often left in long queues with no answers and expensive telephone bills. Mplsystems suggests that a key technology to alleviate the high volumes of calls on the contact centre during these adverse weather conditions is customer self-service solutions. Providing self-service technology, such as online portals, gives customers the opportunity to access important information, account updates and log service repair requests without having to navigate through complex IVR systems or wait in long queues.
Mobile, Social and Messaging Customer Service
Customer mobile apps that are fully integrated with the contact centre allows customers to interact directly with the contact centre via messaging capability. With agents being able to manage multiple customers via messaging at one time, it improved agent productivity whilst answering customer requests more efficiently. Alongside this, more complex customer requests that need human assistance can be dealt with by a call back option via the app. This allows the request to enter the customer queue, without having to wait on hold, as they will get a call back when their enquiry reaches the front of the queue and is pushed to an agent.
Blending Assisted and Automated Response
85% of Millennials use a smartphone as their main tool of communication, and as a result, text based channels such as email, social and messaging are favoured by generation Y. mplsystems suggests that a good way to deal with the increase in text based enquiries during peak times is to blend assisted and automatic response using next generation text analytics. This allows high volume enquiries such as business closures, problem reporting and service updates to be identified and responded to with up-to-date automated answers, while still intelligently routing more complex enquiries which require assistance to the best employee to deal with them.  This results in the customer receiving a quick response to their text based enquiries, as well as having the option to speak to a live agent if the enquiry is more complex.
---
For additional information visit the mplsystems Website