After several weeks of unprecedented weather causing near biblical floods throughout most parts of the UK with the unenviable prospect of having to brace ourselves again for Part II anytime now.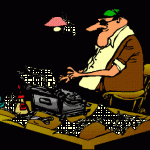 My thoughts are with the numerous people who have been displaced from their homes, their homes at the mercy of rising waters, their businesses at a standstill and with the prospect of having to rebuild their shattered lives and, hopefully, to restore some sort normality.
Times like this is when you need the proverbial arm around you shoulder – someone to take some of your troubles off your shoulders – someone to start to give assistance and reassurances in these troubled times.
Doesn't this sound like a well trained contact centre agent does every day of their working lives? In severe times such as these is when our industry normally excels; having spoken today with The Environmental Agency, a motoring assistance company and a handful of Insurance companies all confirmed that call levels are at an unseasonal high, extra staff have brought in and workforce optimisation software used to the max were all coping.
Most companies or industries would be taken aback or unprepared for the consequences of the severe weather; we should all be proud of our industry which regardless of the severity of the weather conditions can take it in its stride with the professionalism which makes our industry stand out from the crowd.
To all of the agents and management handlings call as a subsequence of the weather keep up the good work and remember that the Public are counting on you.
Comments as always, good to bad, to ed@contact-centres.com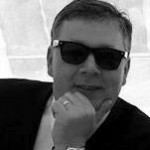 Have a good week ahead,
Regards
The Editor