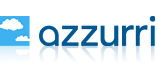 Azzurri Communications has announced the appointment of Chris Jagusz as its new Chief Executive Officer. He joins Azzurri from SSE Telecoms, where he was Managing Director.
Chris is a lifelong professional in the business communications and hosting market, with a particular focus on product innovation, market positioning, sales effectiveness and operational excellence.
Prior to SSE Telecoms, Chris's earlier career included telecommunications sales into the banking sector, spells in Germany and Switzerland, along with senior roles in BT Wholesale and Openreach, and the role of chief executive of private equity backed mid-market provider Eurotel. More recently, he has held roles with Daisy Group and Six Degrees, and worked with a number of organisations as an advisor on strategy. Chris is married, with two adult children.
Steve Andrews, Azzurri's Chairman, said:
"We are thrilled that Chris is joining us to lead the next phase of our growth and development. He brings with him a wealth of experience in our sector through his time with BT, Eurotel and Daisy. He has a track record of delivering growth and commands enormous respect within the industry. We look forward to working together to bring more success to Azzurri Communications."
Chris Jagusz said:
"I am looking forward to joining Azzurri – it has an excellent proposition, and enviable customer base and some world-class people. In my current role I work with Azzurri as both a supplier and a customer, and I know the business is very well positioned to compete in the changing communications marketplace."
Chris Jagusz will join Azzurri after the summer break and in the intervening time, Chairman Steve Andrews will continue to act as Interim Chief Executive.