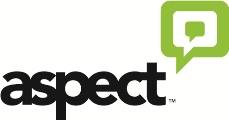 Aspect Software (Aspect), has announced a UK channel partnership agreement with Australian firm Call Design, Aspect's largest global partner for workforce optimisation. Call Design's extensive expertise in workforce and back office optimisation will extend and enhance Aspect's ability to deliver improved returns for customers in the UK.
Steve Boakes, Manager, Channels & Partners, Northern Europe at Aspect said: "Working with Call Design offers us a wider scale of experience and capability within the UK workforce optimisation space. The company has already demonstrated a very high level of success around workforce optimisation improvements in Asia, North America and Mainland Europe by delivering measurable improvements to global customers. Aspect and Call Design have already started work with a new customer together in the UK, a project which is due to go live shortly. With 80,000 seats of Aspect licences already under Call Design's support worldwide, and with several customers in excess of 4,000 seats each, we are well positioned to deliver this same value to the UK market."
Boakes added: "Aspect continues to add leading industry partners and competencies to our reseller community, which improves the overall support and service we can offer our customers. Call Design's expertise, along with its new local office in London makes it an ideal partner for us."
In addition to having technical expertise in deploying and servicing hosted, Software-as-a-Service (SaaS), and on-premise solutions to healthcare, financial and outsourcing and other industry vertical sectors, Call Design conducts routine customer optimisation visits to make sure that systems are running as designed and issues and opportunities can be addressed proactively.
"Call Design's business model is simple – it's all about our people," said Miles Stanton, Managing Director, Call Design. "We employ the very best people in the industry who all understand intimately the value Aspect's workforce optimisation and back office products can bring to the marketplace. The industry knows that Aspect's workforce optimisation products are superior to competitive products. Call Design is simply adding the best resource pool to ensure that these wonderful Aspect products can provide the business and return on investment outcomes they should. That's our goal."
For additional Information see Aspect's Company Profile