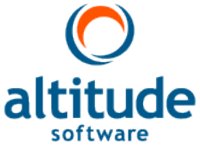 UK Claims Management Company Profits from Altitude uCI Unified Customer Interaction Solution Flexibility
Altitude Software have announced that We Fight Any Claim has registered more business flexibility and significant productivity increases using Altitude uCI solution.
We Fight Any Claim is a Claims Management Company based in Cwmbran, South Wales, specializing in claiming back Payment Protection Insurance (PPI) on behalf of customers all over the UK. We Fight Any Claim have reclaimed over £94 million in compensation for thousands of customers since 2010.
We Fight Any Claim's business is subject to constantly changing legislation and regulations. It needs to have the ability to adapt quickly, so that daily contact center operations involving around 300 agents can run without major disruptions. "The contact center is the absolute heartbeat of the business and its where our business thrives or dies, so it's essential that everything we use in the contact center works well, is reliable and flexible to change and adapt to our needs" states Simon Evans, Communications Manager at We Fight Any Claim.
Major increase in campaign success rates in a few months
Altitude uCI solution enables the company to swiftly adapt to change, customizing the technology platform to react to market changes on a day to day basis. The team can easily develop campaigns, scripts, integrations or customizations and, by having the solution completely adapted to their business model, We Fight Any Claim has experienced a 625% increase in campaign success rates in a 9 month period. "Our contact center has given us absolute flexibility to react to changes within the industry, and because we are using this technology we are much quicker to react to changes. This helps us keep ahead of the game" claims Richard Thomas, Senior Project Manager at We Fight Any Claim.
We Fight Any Claim is an example of adaptability as it continues to respond to market demands by adapting and changing the business model as needed. As the business evolved one thing has remained the same and that is the solution used to power the contact centre. "We Fight Any Claim is the perfect example of how flexible our solution is. The endless adaptability of the tool to the many different scenarios that the company has had to deal with has been crucial to the success of the company. It's great to see the solution leveraging the potential of the business." states Adrian Wright, Sales Director, Altitude Software UK.