Why Your Clients Need Omnichannel Experience and How You Can Monetise It
Find out about the various ways you can create revenue by partnering with a communication platform provider.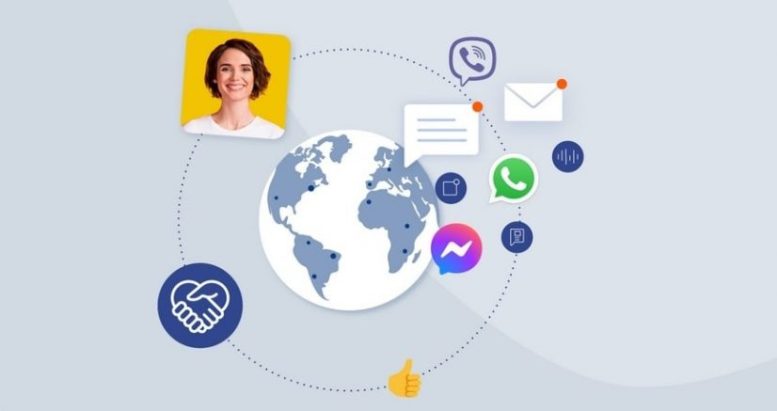 The incredibly paced digital transformation of the past few years displayed the various mistakes companies were making worldwide.
For example, they are not communicating with their customers on their preferred channels, not linking all of the channels and the data gathered through them in one location, and advertising the wrong products and services to people who have no need or interest in them.
In short, companies are not using the unlimited potential of today's communication technology. 
Why your clients need the omnichannel experience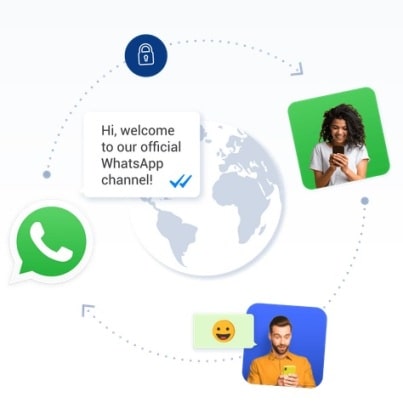 Before we go into details about how you, as Infobip's partner, can monetize the omnichannel experience, let's look at a few reasons why it is needed in the first place.
The new customer journey can begin anywhere and at any time.
Whether it's for support or engagement, one customer might want to talk to you on WhatsApp one day and then using SMS next week. Some want to solve their problems using a chatbot, while others prefer speaking to live agents – it all depends on the customer's preference in question.
Even though end-users have demanded omnichannel experience in recent years, it is by no means the sole reason why any company should adopt it and offer it to their customers.
There are three main benefits a holistic omnichannel experience can help your clients and their customers – engagement, satisfaction, and optimization.
1. Maximize customer engagement
With a true omnichannel approach and provider at their side, your clients will be able to gather customer data in one location. This will, in turn, enable them to create detailed and accurate customer profiles they will be able to use to deliver omnichannel personalization at scale – leveraging each channel and piece of information to get to every one of their customers.
Omnichannel marketing automation allows your clients to drive revenue generation by engaging their customers using the right message over the right channels at precisely the right times.
2. Improve customer satisfaction
When thinking about showing the customer that their needs are in the center of attention of any business, one thing naturally comes to mind – solving their problems as fast and as convenient as possible.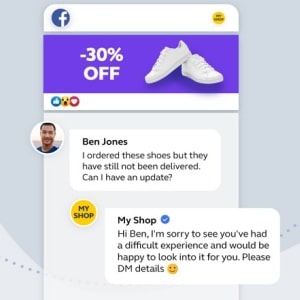 To achieve this, customer service needs to be always-on and catered to the customer. This can easily be done with an omnichannel approach to personalize the experience for each customer. As mentioned before, customers prefer different channels and can even hop from one channel to the next as time goes by – while some quickly take up to calling, others instantly go to social media.
This is where omnichannel support truly shines because it doesn't only help the customer it also helps the agents streamline communications. Your clients can do this by organizing the customer's entire conversation history in one place and equipping the customer service agents with all of the relevant information they need to address the issue at hand.
In the end, the omnichannel approach results in higher CSAT and NPS scores and reduced costs for your clients.
3. Optimize internal processes
It has never been easier to set up different types of chatbots, and as they're evolving, so are the benefits of using chatbots.
By implementing AI-powered chatbots into the omnichannel mix, your clients can reduce the time their agents spend on FAQs and free up their time to handle more complex situations.
In the end, this allows your clients to be available instantly to their customers across multiple channels while also optimizing cost efficiency by reducing the cost of running their contact centers drastically.
How to monetize the omnichannel experience
There are four main ways you can create revenue by partnering with a communication platform provider.
1. SaaS (Service as a Service) monetization
One of the options to monetize a partnership with a communication platform provider is to get a revenue share from customer engagement solutions, for example:
Marketing automation – the revenue share here is connected to the number of engaged customers.
Cloud Contact Center – you can charge such a solution per agent license.
Chatbot building – you can charge these according to the number of communication sessions.
2. Channel usage fees
Every messaging channel has its audience and its price.
Capitalizing on different channels is an excellent option for an additional revenue stream, as you can get a substantial markup for each channel purchase.
3. Omnichannel professional services
To successfully launch and maintain an omnichannel strategy, various professional services need to come into play, for example:
Project management – Lead the project from the initial definition of scope and monitor the going live and post go-live behavior.
Integrations – Create a bridge between two platforms. Our platform has easy-to-use APIs that can integrate easily into any existing IT ecosystem. Our APIs are being used by CRM, ERP, marketing automation platforms, chatbot building solutions.
Education and training – Train the key representatives on the client side about the ins and outs of a specific communication solution usage.
Offering these services doesn't only create an additional source of income; it also helps you stand out to potential clients and improve existing client relationships.
4. Technical support fee
Every product needs IT support. You can create and offer different support packages, ranging from the basic ones such as best-effort support to premium packages where your responses need to be instant but can charge an appropriate price.
These are just some of the ways we can help you monetize the omnichannel experience.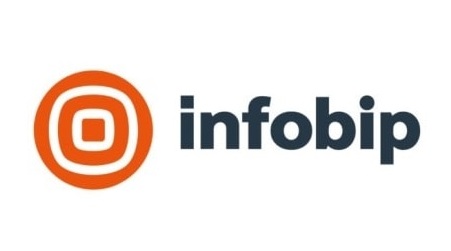 Infobip is a global cloud communications platform that enables businesses to build connected experiences across all stages of the customer journey. Accessed through a single platform, Infobip's omnichannel engagement, identity, user authentication and contact center solutions help businesses and partners overcome the complexity of consumer communications to grow business and increase loyalty.
With over a decade of industry experience, Infobip has expanded to 65+ offices across six continents. It offers natively built technology with the capacity to reach over seven billion mobile devices and 'things' in 190+ countries connected directly to over 650 telecom networks.
For additional information on Infobip view their Company Profile