Premier CX Launches Groundbreaking Personalised Queue Experience
While many are focusing on getting 2020 back on track, Premier CX have launched something brand new to the Contact Centre world – personalised queue experience. Not just an enhancement, or something to wring out a small incremental improvement.
No. This is a step change for the Contact Centre.

In-Queue Personalisation becomes reality for the Contact Centre
This year has seen personalisation become the top CX buzz-word in the call centre world. Historically, everyone in the same queue has heard the same music and messaging, however relevant or not. Premier CX's exciting new innovation, eMOHtive®, provides streaming audio to each individual caller – opening a world of opportunity to use in-queue and on-hold marketing as a powerful tool for contact centre managers and marketing managers and is a giant step forward in improving caller experience.
What makes eMOHtive different?
It's more about what eMOHtive does that makes a Contact Centre different. For as long as Contact Centres have queued callers, the best that they could offer them was to all hear the same marketing messages, comfort messages and music as everyone else in the same queue. eMOHtive puts hyper-personalisation capabilities in the hands of the Contact Centre Manager.
eMOHtive can be integrated with CRM systems using CLI or IVR-derived customer ID to play specific messages and even music genres to callers based upon the customer profile.
Hyper Personalisation has become a reality.
How does Personalisation improve Customer Experience?
Nobody enjoys queueing, especially if that time is spent listening to irrelevant repeated messages and loops of music, the caller experience can hardly enhance their view of the brand. It's not surprising that a BBC survey a few years ago discovered that being kept on hold by a call centre is the No 1 thing that makes the UK population angry, ranking it above transport delays, physical violence and queue-jumping! If the messaging is timely and helpful to the caller, offering relevant promotions, alternative channels to achieve their objectives, or answering 'most likely queries' while in-queue, the overall experience is greatly improved.
What benefit does this have for the Contact Centre?
As queues lengthen due to covid-related call volume increases, treating queued callers as individuals gives the contact centre the opportunity to turn 'dead' queueing time into time that is useful to manage such demand. For example, using most likely question data from a CRM system to play appropriate FAQ responses in-queue will reduce Average Handling Time (AHT) and increase First Call Resolution (FCR); highlighting relevant self-service options increases channel shift and self-service; or promoting targeted upsells increases average order value.
Is it just about Hyper Personalisation?
Streamed messaging and music from eMOHtive extends contact centre capabilities much further than just personalisation. Management of the caller experience is straightforward, and changes made are immediately implemented. Bespoke messages can be created using a bank of thousands of suggested templates, and recorded using professional voice artists to suit the brand in most major global languages. The messages can be scheduled to play only on specific days of the week, or during particular seasonal campaigns.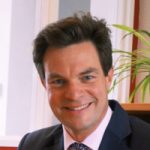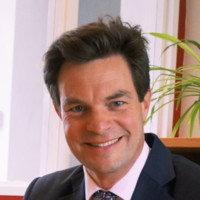 Anthony Buxton, CEO of Premier CX said,
"eMOHtive is the biggest innovation in contact centre queue management for a decade."
"Personalisation of customer interaction is widespread – in mailshots, retail checkout receipts, e-commerce banners and increasingly call centre IVR menus… but queue experience has remained obstinately unpersonalised, with every caller in the same queue hearing the same thing… until now."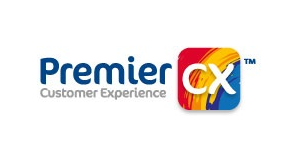 Trusted and engaged by over 350 of the world's biggest brands, Premier CX is a creative agency specialising in helping contact centres optimise customer experience across all channels. Premier CX works with all contact centre touchpoints to reduce use effort, create brand consistency and improve customer satisfaction, thereby providing a fully integrated approach to customer experience.
For additional information on Premier CX visit their Website