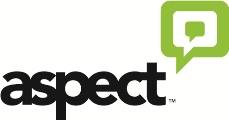 This week it was reported by the Office of National Statistics that almost four million cases of bank and credit card fraud are routinely left out of official crime statistics, which would make crime rates 50 per cent higher. A security and fraud expert from contact centre technology provider Aspect Software claims that failing to properly report these crimes, inadvertently masks the inherent weaknesses in the protection banks offer customers when it comes to their money.
Guy Cooper, who is General Manager Aspect Proactive Engagement Suite (PES), suggests that banks have a very long way to go before any form of online or mobile banking was considered 'safe', but we as consumers are happy to take those risks for the sake of convenience and speed.
He said: "The problem is that online and mobile banking is quickly overtaking in-branch transactions thanks to the expediency of taking our smart device out of our pocket. Banks have had years to perfect and regulate for branch retail banking, but what we continue to see as technology turns over at a lightning speed is the inability to properly regulate, when years ago, nobody could predict how it would be adopted and used. This has therefore affected how we analyse and report banking fraud, because it's unprecedented.
"We know that types of fraud are increasing thanks to the growing number of channels through which we can perform transactions, but security weakens further when you consider this latest contribution to a general lack of public awareness of fraudulent activity and failure to accurately report on it. We don't actually know for sure how much fraud actually takes place, as multiple parties could report it several times – for example, the bank, the police, an insurer – and much new fraud, such as swapping SIM cards in mobile devices for criminal activity, has so little known about it that many people won't even realise they've been conned," Cooper explained.
He continued: "Banks have already been publically struggling with new threats via digital channels this year, as malware like GameOver Zeus continues to rage on and sophisticated criminals take very little time to smash through patches."
Cooper concluded: "This is just the beginning. This type of crime affects people as much as many of the crimes that are included in official reports. Sound regulation when it comes to raising awareness and lifting the veil on this activity is a start, but as quickly as fraudulent crimes evolve, so too should regulation. Banks of course face the tough decision between customer convenience and security; the technology is there to deliver ultimate protection, but as more layers of authentication are added to digital channels, it naturally negatively affects the customer experience. But taking responsibility to ensure that their customers are aware of potential threats and understand why a certain level of verification is required from them, will help to ease the transition to a more secure industry."
For additional information please see Aspect's Company Profile