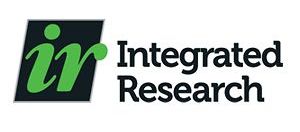 Integrated Research have announced new software designed to target major contact centre system flaws capable of costing businesses considerable revenue and driving their customers to their competitors.
The company unveiled ground-breaking call recording assurance in conjunction with a range of application performance management features in a new contact centre version of its award-winning Prognosis® software.
"Our call recording assurance technology ensures customer calls within contact centres are recorded and playable to comply with government regulations," says John Dunne, General Manager Products and Alliances, Integrated Research. "For businesses in financial services and healthcare in particular, this minimises the risk of being fined for each call that fails to be recorded and archived, or losing their license to operate."
For the first time since Prognosis was released, Integrated Research has extended its contact centre capabilities to manage the performance of applications such as voice recognition, call distribution, computer telephony integration, and outbound dialing systems.
The Prognosis solution is already in successful implementation with a number of large enterprise customers and leading Service Providers. Presidio is a leading provider of professional, cloud and managed services for advanced IT solutions delivering managed services to over 600 U.S. and multinational clients.
"At Presidio we enable thousands of customer interactions through our Contact Center services daily. Every customer interaction is critical." says Ricky Santos, Senior Vice President, Presidio Managed Services. "With Prognosis for Contact Centre we get full real-time visibility into the diversity of applications and infrastructure that support those interactions. Prognosis allows us to proactively identify and address issues before they impact the customer experience."
Businesses can now proactively resolve problems such as dropped calls, slow voice recognition response times and poor voice quality before they affect contact center services and availability.
"Your contact centres may effectively be your customer service 'front door'. Prognosis for Contact Centre can minimize the risk of bad experiences driving new and existing customers to your rivals," says Darc Rasmussen, Chief Executive Officer, Integrated Research. "The impact on your revenue and your reputation of a lost call or slow system cannot be understated—not only do you lose a customer, but a chance to cross-sell and up-sell to them as well."
Delivered with Prognosis 10.1—the latest version of the Prognosis performance management software —Prognosis for Contact Centre supports both Cisco and Avaya contact centre platforms and is available immediately.