Computacenter selects Sabio to support key Global Service Desk technologies – 3-year services agreement to support and optimise core contact centre and workforce optimisation solutions
Computacenter, the leading independent technology partner, has awarded a three-year, multi-million-pound services contract to Sabio Group to support and optimise the performance of selected core Global Service Desk technologies.
Computacenter supports around 4.2 million users worldwide from its Global Service Desk, and the company's goal is to provide not only a faster service to users but also smarter responses.
Under the contract, Sabio will deliver ongoing support for Computacenter's core customer contact centre and workforce optimisation solutions, backed by the introduction of innovative self-service and agent desktop technologies to help optimise service desk performance.
Computacenter will also benefit from Sabio's innovative Monitoring suite that streamlines the identification and resolution of potentially complex issues before they start to impact service.
Adrian Hodder, Chief Technology Officer, Computacenter Group, said,
"At Computacenter we see customer experience (CX) as an important differentiator for our business, and we're committed to providing our customers and staff with the ability to choose how and when they engage with our Global Service Desk, whether that's via the latest digital or more traditional channels,"
"Sabio understands our vision and has been instrumental in deploying and managing many of the key customer insight and infrastructure solutions that help power our service capability. We look forward to extending our partnership and working with Sabio to bring further customer experience capabilities on board throughout our core services contract, particularly in key areas such as self-service and the agent desktop."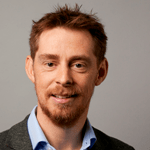 James Hughes, Group Head of Solutions, Sabio, said:
"Computacenter is focused on building the service desk of the future, but also recognises the critical importance of having a core customer experience platform that will enable it to bring new, AI and automation capabilities on board.
"We are delighted that Computacenter has extended its partnership with Sabio and recognises our commitment to helping accelerate its ability to deliver brilliant service experiences each and every time."
In addition to supporting core Avaya CX platform and Verint workforce optimisation solutions, Sabio has also worked with Computacenter to deploy multi-lingual English, French, German, Spanish and Brazilian Portuguese self-service capabilities across the Service Desk function. The Sabio team will also engage with Computacenter's new technology adoption specialists to investigate how innovations such as Robotic Process Automation and Voice Biometrics can potentially support customer service journeys.

Computacenter is a leading independent technology partner, trusted by large corporate and public sector organisations.
We help our customers to source, transform and manage their IT infrastructure to deliver digital transformation, enabling users and their business. Computacenter is a public company quoted on the London FTSE 250 (CCC.L) and employs over 17,000 people worldwide.
For additional information on Computercenter visit their Website
Sabio Group is a global reaching digital CX transformation specialist with major operations in the UK (England and Scotland), Spain, France, Netherlands, Malaysia and Singapore.
The Group, which includes acquired subsidiaries including Dvelp, flexAnswer and makepositive, delivers solutions and services that seamlessly combine digital and human interactions to support outstanding customer experiences.
Through its own technology, and that of world-class technology leaders such as Avaya, Genesys, Verint, Twilio, Google, Amazon and Salesforce, Sabio helps organisations optimise their customer journeys by making better decisions across their multiple contact channels.
The Group works with major brands worldwide, including Aegon, AXA Assistance, Bankia, BBVA, BGL, Caixabank, DHL, Essent, GovTech, HomeServe, Liverpool Victoria, M1, Office Depot, Saga, Sainsbury's Argos, Telefónica, Think Money and Transcom Worldwide.
For additional information on Sabio Group visit their Website