contact-centres.com – Dedicated to the UK contact centre industry
We believe that the success of any website can be measured by the number of visitors combined with the quality of editorial.
At contact-centres.com we believe that we should be completely upfront and open to our visitors, subscribers, valued sponsors and advertisers so it is in respect that we are now publishing our website statistics on a monthly basis.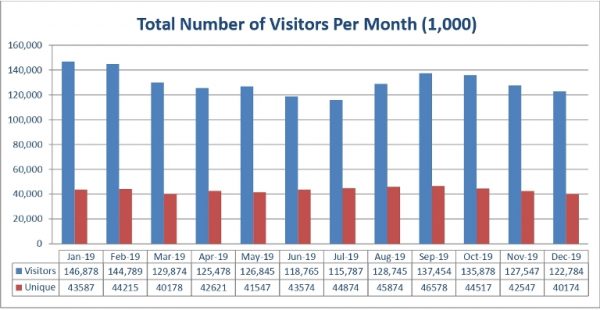 Our USP is that we only publish news and information from the UK contact centre industry ONLY and as such all our online marketing such as on Google is UK and UK ONLY – it isn't by chance that around 80% of our traffic is UK based which is perfect if you only promote your products and services in the UK.
We've never been a company that employs sales staff on commission – we've never had to nor would we want to – we believe that the website itself should be the best promotion together with our visitor statistics but having said this feel free to visit our advertising page for our portfolio of promotional services!
* Data as at 31st December 2019