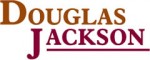 Website callcentrejobs1 Douglas Jackson
Implementation Consultant (Contact Centre Technology)
Job Ref: DJPF1145
Salary: £40,000
This is an exciting role for someone who has experience of implementing contact centre technology and is looking for a career with a growing organisation. You will be responsible for delivering outstanding client solutions. You will provide solution implementation services, integration development, training and consulting. Your role will include scoping, and managing multiple project delivery with the added opportunity of global travel.
The successful candidate will:
• Have knowledge of contact centre software such as automatic call distribution, Call Recording, Management Reporting and Workforce Management.
• Project management of implementation activities
• Strong communication and stakeholder management skills.
This role is an excellent opportunity for someone who is looking to take a step into contact centre technology and is looking for a new challenge. It offers the chance to work alongside some leading organisations within the contact centre World.