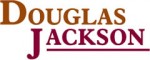 Website callcentrejobs1 Douglas Jackson
Head of Client Services
Job Ref: DJKG1209
Salary: £50k
An opportunity has become available for one of my clients who are looking for a Head of Client Services to join their busy team.
The Role:
You will manage a small team, report to the CEO and work closely with other senior managers. The team will be looking after a portfolio of client accounts in which you will oversee and manage some accounts yourself.
Key Responsibilities
• Develop and implement a robust fit for purpose client team structure
• Manage a portfolio of existing clients
• Working closely with the Head of Business Development for on-boarding new clients
• Assist in preparing proposals
• Lead, manage, motivate and develop your team
The Candidate
This is a high energy role, they are looking for someone that has held this position previously within a contact centre environment. Experience in negotiating agreements and strong analytical and project management skills are essential.