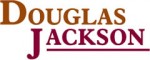 Website callcentrejobs1 Douglas Jackson
Job Ref: DJPF1144
Salary: £28,000
My client is looking for a Real-Time Analyst to support the short-term planning of a multi-channel contact centre environment. You will work as part of a team to create and co-ordinate contact centre plans and service delivery activity.
Key responsibility includes:
• To execute the contact centre scheduling plan
• Understanding and influencing the logistics of contact centre operations
• Having the ability to influence and persuade operational and functional colleagues without direct authority
• Making real time intra-day decisions with a positive impact on the business
The successful candidate will have experience of working in a planning function within a contact centre environment and have experience of working with complex data. You will also be competent with Microsoft office including Excel.