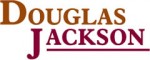 Website callcentrejobs1 Douglas jackson
Operations Manager (Travel, Logistics & Destinations)
Job Ref: DJKG1211
Salary: £30k
An opportunity is available to work for an innovative and growing travel company who are looking for a high energy and driven Operations Manager. You will report to the Operations Director in the UK and Head of Operations overseas. This role is based in London but will require some international travel.
The Role:
You will manage holiday transportation to various resorts within France, Geneva and Austrian areas. You will prepare transport and coaching grids using excel and liaising with the airport representatives. This role will also involve some realignment of processes to maximise on transport efficiencies.
Key Responsibilities
• Book transfers with coach and minibus suppliers
• Check and distribute flight manifest to airport managers
• Liaise with the overseas resort hosts in transfer days
• Booking end of season travel for all staff
• Allocate vehicles to resort team
The Candidate
This is a high energy role and it is essential the candidate comes from a travel logistics background with exemplary organisational skills. The candidate must have outstanding excel knowledge which must include pivot tables, mail merge and macro's.