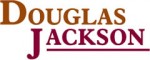 Website callcentrejobs1 Douglas Jackson
Head of Customer
Job Ref: DJMA1742
Salary: £75-85,000 base plus bonus bens
This is a great opportunity for a customer service and strategic leader to join this ambitious organisation and help develop a customer proposition and strategy which will help them become a differentiated provider in their market place, to develop and retain existing customers and win new contracts.
Working with large, complex, blue chip (B2B) organisations, you will be the point of contact for client stakeholders from board, Director and Managerial level. Understanding their customer requirements and future propositions, will be key to building, developing and delivering an internal strategy which puts the customer front and centre across regional and field based operations.
This is a matrix management position, which will require a high level of influencing skills, as you drive effective behavioral change across the entire business.
You will be part of the senior management team, reporting into the Managing Director. This position will lead on strategic developments, acting as the voice of the customer to build and gather insight and analytics from large amounts of data to present a compelling story and need for change, highlighting risk, reward, compliance and opportunities for future strategy development.
You will be responsible for developing a robust service management mandate which can be monitored for compliance and performance across internal and external partners and developing an effective on-going training and development plan to drive customer service thinking across all business areas.
If you are interested in applying for this position, you will have proven experience leading a customer proposition and strategy, ideally with experience of the b2B, client and contract management space, achieving a performance uplift and enhanced customer service and experience.
A strategic thinker with a hands-on approach to ensure the strategy is fully implemented, embedded and delivers the required results will be required across a diverse and wide business.