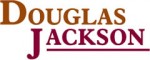 Website callcentrejobs1 Douglas Jackson
Head of Customer Service
Job Ref: DJHC4254
Salary: Up to £65k + bonus
I am looking for an innovative Head of Customer Service, who are all about their people! If you are customer and employee focused, and ready for a new challenge, then this role could be for you!
Working within an established centre undergoing a period of transformational change, you will be an inspirational Leader. Some responsibilities for the role will include:
• Through clear communication ensure all employee in the customer organisation understand business objectives and their key roles in achieving them
• Promote the company values within the team ensuring that they are understood and implemented
• To drive sustainable change in accordance with the customer experience strategy, gaining buy in from the customer service team
• Input in to and deliver the customer experience strategy
• Ensure a high level of customer service is given to all customers
• To innovate and differentiate service to become industry leading
• Ensure best-in-class complaint handling process and procedures
• Develop a culture of collaboration whereby everybody is involved in the future development of the customer service team
• Drive continuous improvement across the operation
• Minimise operational costs, drive efficiencies and maximise the customer experience
• Drive performance across a multichannel customer service environment
• Influence 3rd party relationships
If you are interested in applying for this position you will need proved experience of achieving great results through others in a customer service and customer experience environment.