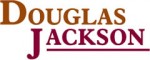 Website callcentrejobs1 Douglas Jackson
Contact Centre Manager (Retentions)
Job Ref: DJJM1143
Salary – £35,000 + Bens
Reporting to the Customer Operations Manager, this role is within an exciting and expanding company within a high growth and competitive market sector. The post-holder will play a pivotal role in the retention of contracts with clients and ultimately the ongoing success of a B2B sales function, effectively delivering robust and compliant sales success in order to maximise all business opportunities.
Some of the responsibilities will include:
• Provide lead on contact centre change programmes focusing on sales
• To ensure a first-class customer experience in all interactions, building Client relationships and securing business
• Performance management of team members, including driving a coaching culture and planning training programmes
• To consistently review people and process to deliver operational efficiencies and customer excellence
• Develop and maintain effective working relationships will all internal / external stakeholders
The ideal candidate will have a passion for coaching and developing staff through a cultural change, understand customer needs and be able to evidence first-hand experience of developing & delivering key point indicators. Individuals with excellent communication skills, who can cite significant experience of managing people through change and can evidence a strong sales background where they have continuously exceeded target may have an advantage.