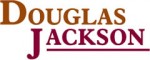 Website callcentrejobs1 Douglas Jackson
Contact Centre Manager
Job Ref: DJJM1144
Salary –£40,00 – £50,000+ bens
Reporting to the Head of Operations, this role is within a highly regarded organisation operating within an evolving and competitive market sector. The post-holder will play a pivotal role in the service delivery across the business.
Some of the responsibilities will include:
• To ensure first-class customer experience in all interactions
• Performance management of both team managers and team members, including driving a coaching culture and planning training programmes
• Driving engagement and loyalty of employees, through development of reward schemes and recognition
• To consistently review people and process to deliver operational efficiencies and customer excellence
• Provide lead on contact centre change programmes
• Develop and maintain effective working relationships will all internal / external stakeholders
The ideal candidate will have a passion for coaching and developing staff through cultural change, have a very hands on attitude, understand customer needs and be able to evidence first-hand experience of developing & delivering customer engagement programmes. Individuals with excellent communication skills, who can cite significant experience of managing people, change and making commercial decisions, in conjunction with multiple stakeholder groups, may have an advantage.