The Generation Game – How can gamification transform the culture of today's multi-generation contact centre?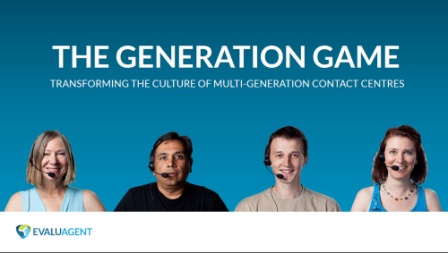 Three distinct generations – There are now three very distinct and clearly defined generations within the workplace and the contact centre is no different; it brings together people from all ages and walks of life all with their own particular styles of working.
So, how can everyone in the contact centre be equally managed, motivated and engaged efficiently and effectively? Firstly, we need to define the generational differences and their respective characteristics.
Who's-Who in the Contact Centre Generation Game?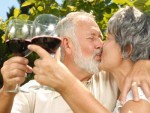 Baby Boomers
Born between 1946 and 1964, Baby Boomers invented grafting – they believe in working hard or not at all. Sometimes even to their own detriment. Even now, as they are entering retirement age, Baby Boomers have no desire to stop seeking new challenges. This generation appreciates the value of experience and are always dead-set on meeting or exceeding their targets.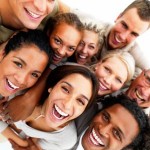 Gen X
Born between 1965 and 1979, Gen X are the real rebel generation – they value self-reliance and don't see any value in anything they feel might be 'fluffy'.
Being the sons and daughters of the busy Baby Boomers, Gen X like to own their independence and can be very sceptical about following the crowd. They respect leadership through competence, rather than rank alone.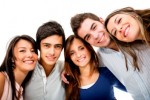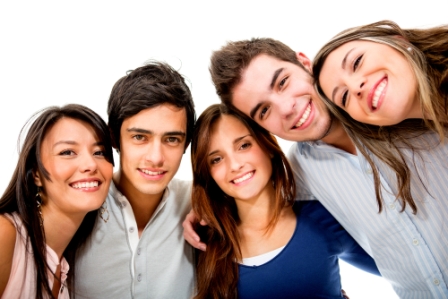 Millennials
Born between 1980 and 2000, Millennials are total digital natives – they grew up with the technology we all use today so 'tech-savvy' is an understatement.
Being constantly connected means this generation are very aware of their own image, online and in the workplace. Millennials place a real emphasis on teamwork and enjoy many of the social perks it brings during work hours.
What challenges does the multi-generation contact centre face?
Chemistry in the contact centre
This mixing pot of different attitudes and identities is always likely to cause a great deal of friction, dysfunction and even conflict – especially in an environment with the energy and pace of the multichannel contact centre.
Managing team structures and chemistry in the contact centre is often just one of a larger number of problems facing the industry – customer dissatisfaction and disengaged employees, just to name a couple.
Varying values
Different generations often have different sets of values and attitudes towards the same things. For example, Millennials can often become frustrated with their older colleagues late technology adoption and social network illiteracy, whilst the Baby Boomers can get riled up with younger members of the team who may appear to have a disregard for experience or respect.
Despite their differences, Millennials can tap into Baby Boomers deep experience and find mentorship – and Baby Boomers can find new ideas and energy to tackle problems from the younger members of their team.
An outstanding opportunity
The contact centre also has the capability to leverage these differences and create a multi-generational super team – but there needs to be a culture of support, and a network of knowledge in order to truly thrive.
So how can management take advantage of that whilst motivating and engaging everyone, and tackle key contact centre pain points?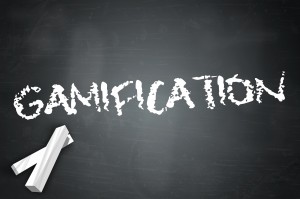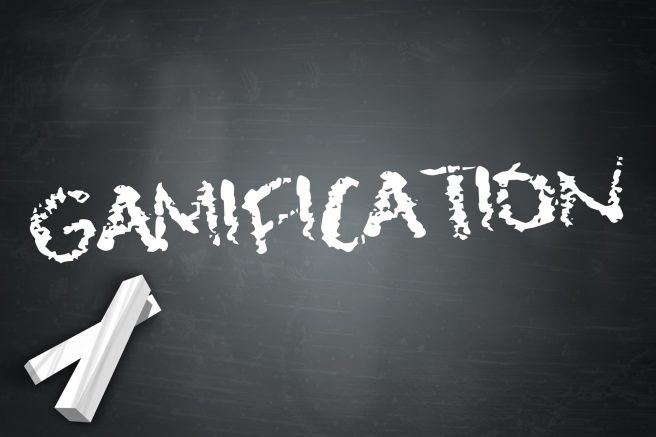 Introducing contact centre gamification
What is contact centre gamification?
Contact centre gamification – the application of game-mechanics to customer service involves putting engagement at the heart of the contact centre by introducing a system that uses point scoring, competition, incentives, goals, tracking of progress and leaderboards to align agent behaviour with the goals of the organisation.
Just a buzz word or the next big thing?
We are seeing more and more contact centres implement gamification across their business with significant and measurable results, and research from Gartner recently predicts that "gamified" applications will become as important as Facebook, eBay or Amazon.
What can gamification do for each generation?
What gamification can do for Millenials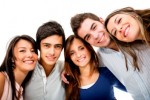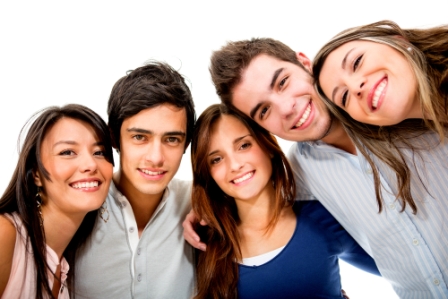 Being a generation of digital natives brought up on video games like Nintendo and Sega, Millennials are usually the first to get behind gamification as they're inherently tech-savvy. They're highly familiar with gamification as a concept as well as the technology and interfaces that drive it. It's a generation that gamification is absolutely perfect for getting engaged and motivated, but although Millennials might be naturals with the technology, it doesn't mean the other two generations don't have just as much to gain from gamification.
What gamification can do for Gen X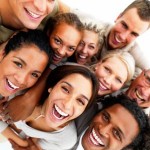 Gen X are possibly the trickiest to get on board for gamification – there is usually a lot of pushback as they believe gamification is a fad for the younger agents and often fail to see the real value.
Despite this, once Gen X recognise the widespread benefits of gamification on other team members, and identify opportunities they can use the solution to enjoy themselves – this generation shows massive amounts of progress in key areas of improvement and morale.
What gamification can do for Baby Boomers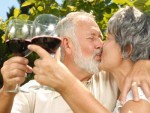 Baby Boomers might seem far removed from the world Millennials, they still have an intense entrepreneurial spirit that makes them seek out new challenges constantly. Being able to track progress and master a skill set is a big driver for the experienced who want to show off and hone their trade. Baby Boomers are also traditionally quite family orientated, and usually have tech-savvy family members that they will never hesitate to troubleshoot with for digital know-how.
A rising tide lifts all boats
Gamification truly encourages a community culture across the contact centre, and breaks down the barriers between generations that would typically cause friction. Everyone across teams have direct insight into exactly how everyone else is doing, and are engaged in sharing knowledge to help each other improve. Individuals from different generations tap into each other's skill sets and expertise in order to drive continual improvement.
Gamification with the contact centre mind
EvaluAgent Contact Center Gamification, the gamification platform designed specifically with the call centre in mind offers something across all generations – whether staff are rewards focused, or are driven to master and maintain their skills – the platform taps into everyone. By encouraging agents across generations and teams to buddy up and mentor each other, the culture of support and empowerment experienced by our partners is transformative to employees, and in turn, the bottom line.
Transform your contact centre with gamification
Today, true innovation lies in recognising the needs of the people you employ in your contact centre and those of the customers they are there to serve. We all really do work harder and more effectively when we are valued – and your people management strategy should achieve just that. Find out more about how contact centre gamification can transform your organisation today.
---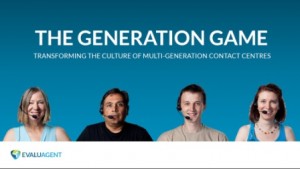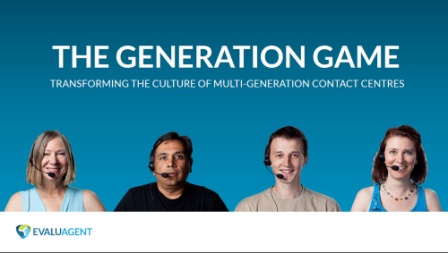 Additional Information
To download the 'Generation Game' Click Here