Ofcom, the UK communications regulator, is running a survey to engage with the contact centre industry.
Ofcom is currently developing its approach to tackling nuisance calls by reviewing whether the policy it uses to protect consumers could be improved – particularly in the area of silent and abandoned calls.
As part of revision in their policy, Ofcom is now running an anonymous survey of the contact centre industry to establish:
the key drivers of silent or abandoned calls
whether any changes to Ofcom's policy may help reduce the likelihood of silent or abandoned calls being made, and the level of harm they cause to the General Public
the costs and benefits to businesses of complying with Ofcom's regulatory policy
other industry developments which may be relevant to Ofcom's work.
In this respct Ofcom is gathering as much information as possible to ensure that its policy takes into account the real workings and capabilities of the UK contact centre industry.
The analyst company ContactBabel will be gathering the information on Ofcom's behalf. All the responses will be anonymised before being made available to Ofcom. In addition, any published report based on this research will only contain information that is anonymised and in aggregated form.
Ofcom wants to engage with as many different UK contact centres carrying out outbound activities as possible before their deadline of Friday 24th April 2015.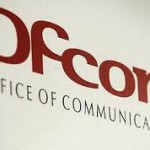 To be part of Ofcom's survey please Click Here
For additional information on ContactBabel see their Website