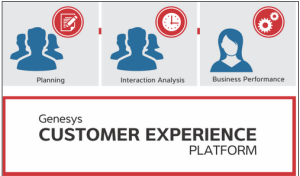 Imagine you walk into a diner and ask for toast, only to be told that it's not on the menu. As a customer, you would scratch your head wondering why such an important staple isn't being served.
This is the feeling that a customer experiences when they want to reach out to your company over the digital channel of their choice, but it's not available. The fact is that companies need to be able to engage with customers over their preferred digital channels – it's simply a requirement for doing business in today's multi-channel world.
Why are customers so interested in multi-channel support?
Customers want the easiest path to closing a transaction or solving a problem – and having multiple channels available in which get it done goes a long way when it comes to reducing their effort. In fact, according to the Corporate Executive Board (CEB), 94 percent of customers who aren't forced to put in a lot of effort during the buying process are likely continue to supporting your brand and will be more loyal to your company in the future.
We also know that when customers engage with your company, they are on a journey to accomplish their goal, and it often involves multiple interactions over multiple channels. When it comes to digital channels, research shows that when customers have an issue they want to resolve, the majority of them will first visit the company website. If they cannot complete their goal on the web, customers inevitably turn to a phone call, and increasingly mobile and social channels for help. Are you meeting your customers on their preferred channel of interaction?
Moving to a multi-channel customer experience platform
Unfortunately, bringing new digital channels into your contact centre is much easier said than done. Historically, many companies added support for digital channels one channel at a time, using point solutions from a variety of different vendors. The influx of email, chat, social and mobile channels can cause the number of vendors to pile up.
This in turn can create a customer experience nightmare, as disparity across digital channels will create inconsistent interactions for your customers, as well as a lack of visibility into the overall customer journey for your agents and employees who are trying to help. Suppose, for instance, a customer registers a complaint via email, and the next day calls the contact center, reaching an agent that has no idea of the previous email that was sent. It's poor customer service like this that causes 66 percent of customers to switch to the competition. And it's a good indicator, according to a recent Accenture study, as to why poor customer service costs businesses a total of $5.9 trillion in global revenues every year.
A strong multi-channel customer experience starts with managing it using a single platform that can be used to quickly add and integrate new digital channels. With a single platform, you can leverage existing routing strategies and customer segmentation, while providing agents and supervisors with total visibility into every customer interaction, no matter the channel. The Genesys Customer Experience Platform makes adding and managing customer interaction channels simple and fast – and you can add what you need today, while being sure you have a long-term solution for adding new channels in the future.
If you'd like to learn more about managing today's influx of new digital channels, check out this IDC white paper titled, Journey to the 3rd Platform – Using Digital Customer Experience for Business Growth and Innovation. For more information on the benefits of a single, integrated customer experience platform, view this video from Genesys and Gartner, which features a real-world success story from Emirates Airline – Click here to view it!