Seize the opportunities of Digital Transformation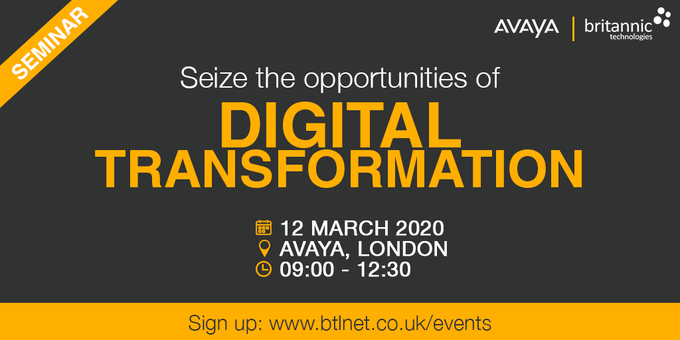 We know that for most businesses customer engagement and scaling up operations will be key this year. All that, whilst both reducing time to market and costs. During this seminar we will look at how you can achieve key business objectives like this through digital transformation.
You will learn how to:
– Enhance the customer experience
– Re-factor legacy systems for the cloud
– Integrate new technology with old by overlaying your legacy tech
– Increase market sustainability
– Modernise your Avaya (and other) solutions
With Britannic's skillset and experience we offer you a helping hand to make your digital transformation project a success by breaking it up into manageable components that can be measured and justified.
This is a FREE event for qualifying end-user organisations only.
To register for this event Click Here