Join GCI to discover how an omni-channel Skype for Business Contact Centre can improve efficiencies and customer satisfaction alike.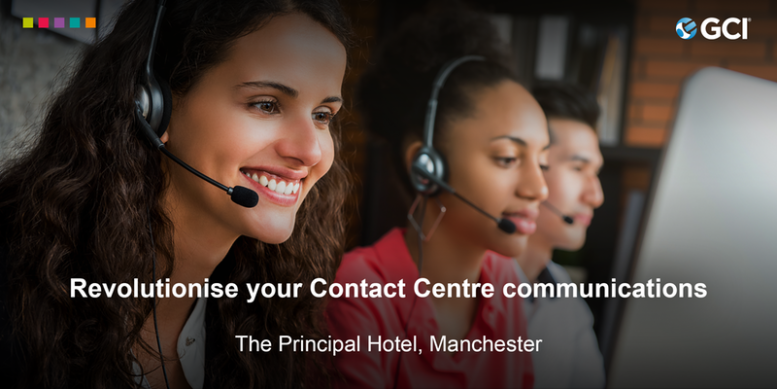 Microsoft's Skype platform has changed the face of Unified Communications both at work and in our personal lives, offering the instant gratification of being able to get in touch with people at the click of a button. But did you know that Skype for Business can also help streamline omni-channel communications, achieve PCI compliance and improve your First-Caller Resolution (FCR) within your Contact Centre?
Leading Converged ICT Service Provider GCI is holding a FREE roundtable event in Manchester to help organisations understand how a Skype for Business Contact Centre can provide a secure, omni-channel communications experience that your users will love. We will showcase how you can use this solution to achieve compliance, as well improving the customer experience and providing a joined-up approach to your communications. The event will also include interactive demonstrations so you can see these market-leading features in action, as well as gaining 1-2-1 advice from our technical experts.
What you get at this exclusive free event:
– Information on how to make your Customer Care Centre experiences truly omni-channel
– A discussion of why Skype is changing the game in Contact Centres
– Advocacy on how you can achieve PCI compliance
– Examples of steps that will help future-proof your Contact Centre
– A Next-Generation Omni-Channel demo, featuring Compliance and PCI in action and Intelligent Virtual Assistants ("Smart Bots")
Agenda:
09.00-09.30 Registration and light breakfast
09:30-09:45 Introduction to GCI
09:45-10:45 Creating a "Digital First" Customer Contact Centre
10:45-11:00 Break
11:00-11:30 Demonstrations (Cloud Contact Centre/PCI payments/Bots)
11:30-11:45 Q&A/Closing
11:45-12:15 Networking
Our expert speakers
Karl Roberts
Karl Roberts is Head of Propositions at GCI.
Karl has been involved with Voice Communication and Customer Experience technologies for 25 years. He has digitally transformed the largest Cloud Contact CX platforms in Government, designed Europe's first passive biometrics banking service and pioneered ideas around intelligent meta-bot interactive assistants using Echo and Skype as a personal tax assistant.
Andrew Leatherland
Andrew Leatherland is a UC Product Manager at GCI.
As a UC Product Manager with over 25 years' experience in the Information Technology industry, Andrew is responsible for the growth of GCI's Unified Communications proposition. Having worked in a number of diverse industries enables him to call upon a wide range of solutions built off experiences from market areas, which include Government (Central and Local), Utilities, Banking and Insurance.
To Register to attend this event Click Here