Onwards and Cloudwards! Explore your options for moving towards the cloud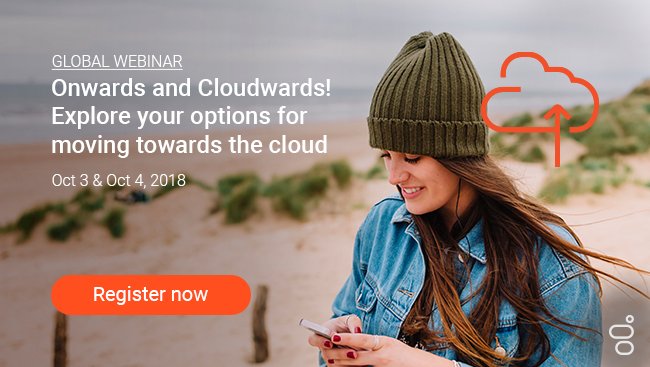 The future is anything but certain, but you can always count on change. Customer attitudes shift. New competitors disrupt the market. New technologies catch on and become mandatory overnight. The need to be operationally agile is greater than ever, and Genesys can provide customers the option to migrate to whichever platform best suits them at the pace that's right for them.
Hear from independent research analyst Jon Arnold and our very own Barbara Gonzalez, VP of Global Business Consulting, on this topic as they discuss the forces driving the move to the cloud and the options for businesses when change becomes mandatory.
Attend to learn how you can:
– Leverage your existing investment in Genesys towards modernizing your capabilities
– Enjoy the benefits of going to the cloud all at once or by degrees depending on your challenges and outcomes
– Increase your organizational agility by moving to systems that offer more flexibility to handle varying demands
To register for this Webinar Click Here