How can AI practically transform customer services today?

Join Talkdesk and CX Company for this expert breakfast roundtable on February 26th at the prestigious Victorian Bath House in London's City district.
Moderated by industry expert and thought leader Martin Hill-Wilson, at this complimentary event we'll discuss real world examples of companies that have successfully implemented AI/ chatbot technologies and provide a forum for an open discussion on the challenges facing organisations.
Martin will take a consultative approach to highlight the important outcomes you should be looking to achieve and the possibilities that chatbots can bring to enhance your agent productivity & customer satisfaction metrics.
Network with other CX and IT leaders from the Financial Services industry and take actionable insights back to your organisation.
Agenda:
8.30am – 9.00am:
Registration and Breakfast
9.00am – 10.30am:
Roundtable Discussion: How Can AI Practically Transform Customer Services Today?
Moderated by Martin Hill-Wilson, Founder of Brainfood Consulting
10.30am – 11.15am:
AI & Chatbots in the Contact Centre – Case Studies of Real Life Deployments – Speakers TBC
11.15 – 11.45:
Wrap up and Networking
---
Additional Information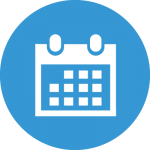 Date: February 26th 2020
Venue: Victorian Bath House, 7-8 Bishopsgate. London. EC2M 3TJ
For additional information on ' CX Connect: AI for Financial Services' or to register Click Here
For additional information on Talkdesk view their Company Profile