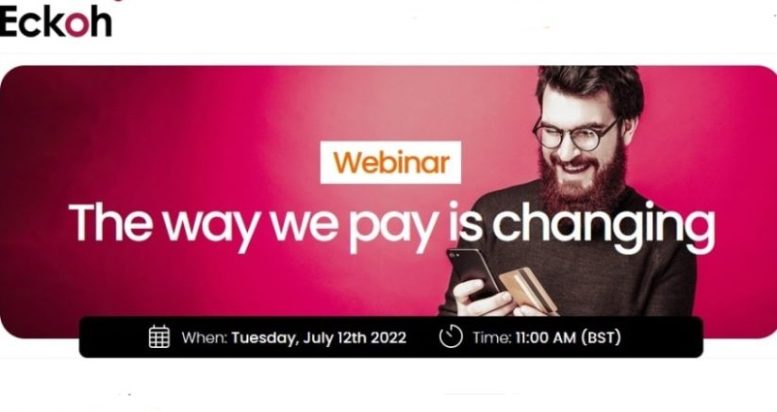 From 11:00AM until 12:15PM
At Virtual/Online Webinar
Additional Information/Register
In this webinar we take a look at the ever-changing field of digital payments.
In this Eckoh webinar you'll learn
 - The evolving digital payments landscape, and usage trends
 - How many payment methods are now available?
 - How digital payments impact customer experience and engagement
 - What you should consider in order to secure digital payment methods
Crystal ball time: We look ahead to the next 3-5 years and make some predictions as to how digital payments will continue to develop and evolve.
Q&A - ask the experts!
optimism to the future prospects of combining our proven skills and technology to help combat whatever new security challenges may present themselves."

E
ckoh is a global provider of secure payment products and customer contact solutions, supporting an international client base from its offices in the UK and US.
Eckoh's customer contact solutions enable enquiries and transactions to be performed on whatever device the customer chooses, allowing organisations to increase efficiency, lower operational costs and provide a true Omnichannel experience. We also assist organisations in transforming the way that they engage with their customers by providing support and transition services as they implement our innovative customer contact solutions.
Our large portfolio of clients come from a broad range of vertical markets and includes government departments, telecoms providers, retailers, utility providers and financial services organisations.
For additional information on Eckoh view their Company Profile