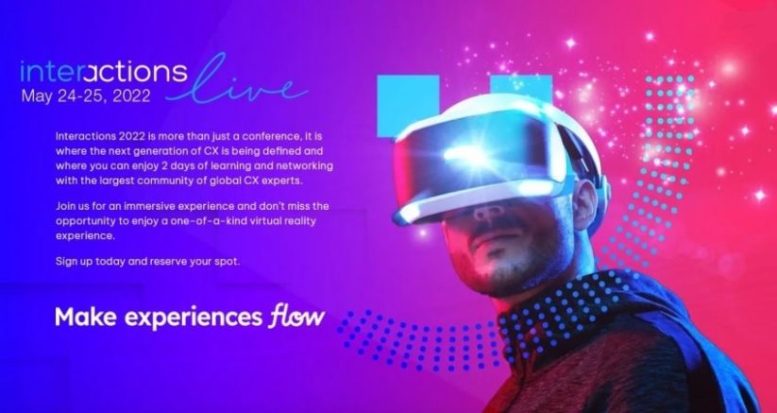 At Virtual/Online
Additional Information/Register
NICE
Interactions 2022 is more than just a conference, it is where the next generation of CX is being defined and where you can enjoy 2 days of learning and networking with the largest community of global CX experts.
Join us for an immersive experience and don't miss the opportunity to enjoy a one-of-a-kind virtual reality experience.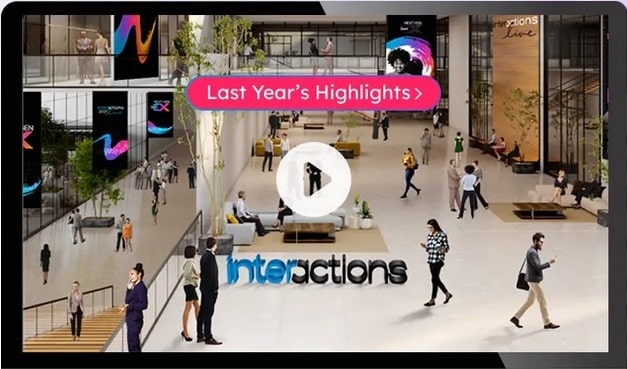 Why attend?
The Future of Customer Experience is Here.
LEARN
Our 2-day global virtual event will propel you into the future of customer experience and show you what you need to do today to stay ahead of your customer's expectations and your competition.
INTERACT
Network with other CX leaders. Interact with our experts and product evangelists, and share best practices related to understanding and optimizing customer journeys in the contact center and beyond its boundaries. Learn how to use the latest innovations in cloud, digital, self-service, AI and process automation.
ENJOY
And expect the unexpected with surprises, treats and some CX fun – make sure to check out this year's special opportunity to Upgrade your experience and join us to an exclusive VR experience.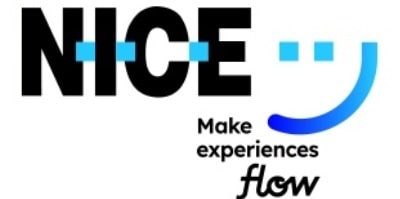 With NICE, it's never been easier for organizations of all sizes around the globe to create extraordinary customer experiences while meeting key business metrics. Featuring the world's #1 cloud native customer experience platform, CXone, NICE is a worldwide leader in AI-powered self-service and agent-assisted CX software for the contact centre – and beyond. Over 25,000 organizations in more than 150 countries, including over 85 of the Fortune 100 companies, partner with NICE to transform – and elevate – every customer interaction.
For additional information on NICE view their Company Profile