From 12.00pm until 12.45pm
At Virtual
Register/Additional Information
CCMA/Noble Systems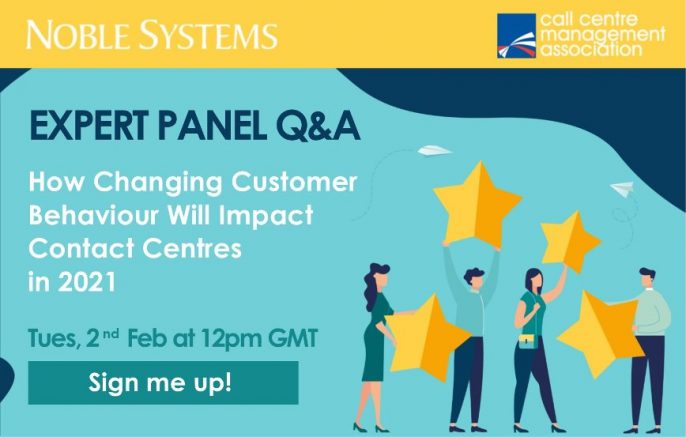 Customer behaviour is shifting when it comes to contact centre communication. These changes have been amplified by the impact of the pandemic. Contact centres must learn to adapt and provide responsive services to retain the loyalty of their customers.
What does your business need to meet these changing customer expectations?
Join Noble Systems & CCMA and their Panel of Experts addresses issues that are critical to contact centre businesses today, including:
• The shift in customer behaviour and communication channels
• The rise of the 'super agent'
• How analytics can positively influence and predict the customer journey
• How to adapt to manage fluctuating contact volumes
• The use of incentives and training
• Innovations and trends for 2021 and beyond
Don't miss this chance to learn from industry specialists and discover how you can take advantage of the changing environment to deliver a better customer experience in 2021.