From 12:00PM until 1:00PM
At Virtual/Online
Additional Information/Register
CCMA
Contact centre efficiency is the name of the game when you're faced with doing more with less.

We're going to debate what the most effective ways are to increase efficiency in your operation, from equipping advisors with knowledge and training to using AI and automation to improve workflows.
We've invited a panel of experts to debate what has worked for other contact centre operations and to discover a host of ideas and techniques for you to test:
 - Lisa Range, Head of Acquiring Inbound and Operational Support, Barclaycard
 - Ray Biggs, Partner & Head of Customer Contact, Operations at John Lewis & Partners
 - Martin Stevenson, Director EMEA, CMT at Blue Prism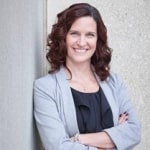 Lisa Range, Head of Acquiring Inbound and Operational Support, Barclaycard
Lisa Range is the Head of Acquiring Inbound and Operational Support for Barclays Payments in Barclaycard where she leads Sales and Support Teams in the B2B space enabling SME clients to take payments.
Lisa has 22 years' experience in the Contact Centre Industry and prior to her 12 year tenure with Barclays, held leadership positions with Capital One, Alliance & Leicester and also built a Small Business team for the construction company Lafarge.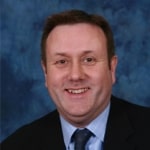 Martin Stevenson, Director – Head of CMT Industries, EMEA, Blue Prism
Martin Stevenson is the Blue Prism EMEA Head of Telecommunications Industry. Previously he was the EMEA sales director responsible for relationships with a number of the large global telecommunication companies. He has several decades of experience helping clients achieve transformational goals in ERP, CRM, Analytics and now Digital


The Call Centre Management Association (CCMA) is the longest established association representing the call centre industry in the UK.
We support contact centre managers through providing opportunities to network; to openly share best practice and to increase their skills and knowledge through specialist training.
Our aim is to offer timely and impartial advice to our members; to keep contact centre leaders in touch with changes in their industry; to provide credible benchmarking information and to help individuals maintain an awareness of the latest trends and developments.
Our membership association is not for profit, and our board is made up of people who work full time in the industry in operational roles. We are run by our members for our members.
For additional information on the CCMA view their Company Profile