EvaluAgent: Is your back office becoming an organisational backwater? Article by Michelle Dinsmore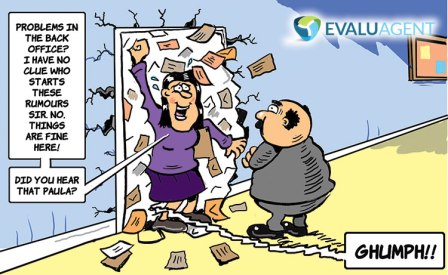 Traditionally, the customer-facing contact centre is the focus for scrutiny when efficiency and customer satisfaction are concerned, but back office performance affects these areas just as much.
With customer experience as a growing priority for almost every organisation, the often-neglected back office function needs to be tightly integrated with the contact centre to create a truly customer-centric business.
Typically we find that many back office support processes are over-complicated, prone to mistakes, and inevitably become murky backwaters of the organisation.
As a result the back office can seem to spend most of its time and resources reacting to one-off customer issues. Whilst fire fighting might be a necessary evil, it's important to capture all issues and use them to build a bigger picture of the pitfalls and problems the department is facing, rather than responding to complaints on the fly.
To achieve this, efficient processes and close collaboration with the contact centre is key. Whilst management might be working toward this goal already, achieving it can be almost impossible when relying on spreadsheet-based management information for insight.
Here are our five top tips to ensuring back office agents, team-leaders and management have the ability to work together to deliver real value to the rest of the organisation:
Monitor back-office Performance Indicators (PIs) – Being able to effectively and efficiently measure PIs, including customer-focused elements of emails and letters ensures the back office adheres to all processes and policies – even under pressure.
Track repeat contacts – By identifying, tracking and managing any repeat contacts, it becomes possible to pinpoint the root-cause of the repeat contact. This analysis can reduce the work items received in back office functions by over 20%.
Capture feedback from the customer in real¬-time – Reporting this back to your agents immediately and directly to their desktop enables them to adapt to the conversation and improve their performance on each call.
Introduce gamification – Contact centre gamification in the back office assigns agents points and rewards for demonstrating improvement and consistency in their performance, encouraging them to own their own progression.
Implement collaborative coaching – Scheduling, managing and recording collaborative coaching sessions makes it easy to track and report on agent performance improvements and identify what kind of training works for your teams.
To prevent the back office becoming an organisational backwater, make sure your agents are empowered to take responsibility for their own performance and excellence. By creating a collaborative coaching system driven by gamification, staff will constantly step up to meet challenges, and will become engaged with supporting teams in the contact centre.
---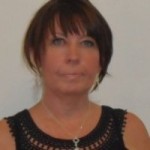 About the Author Michelle Dinsmore
Michelle has 15 years' experience managing large-scale contact centres for clients across a range of sectors in the UK and overseas. She is a natural coach and people manager. Her insights into how best to manage, develop and support contact centre staff ensure that all EvaluAgent products and projects meet the requirements of clients, customers and contact centre staff. Michelle has delivered customer experience programmes for both UK and North American businesses.

For additional information on EvaluAgent see their Website