Agent Assisted Card Payments, Agent Coaching & Monitoring, Agent Desktop, Agent Engagement, Agent Motivation, Agent Scoring, Agent Scripting, Analytics, Artificial Intelligence, Back Office, Blending Solutions, Call Analysis, Call Deflection, Call Handling, Call Substitution, Change Management, Channel Management, Channel of Choice, Cloud Solutions, Consultancy, Contact Centre Satisfaction, Contact Centre Technology, CRM, Customer Experience, Customer Satisfaction, Employee Satisfaction, Engagement, Events & Conferences, FaceBook & WhatsApp Messaging, Gamification, Helpdesks, Integrated Contact Centre Systems, Intelligent Routing, Interactive Voice Messaging, IVM, IVR, IVR Payments, Knowledge Base, Knowledge Management, Leadership & Management, Managed Services, Mobile Messaging, Mobile Solutions, Multi-Site Routing, Natural Language Understanding (NLU), OFCOM Compliant, Omni-Channel, Outbound Dialling, Outsourced Services, PCI Compliance, Performance Management, Predictive Outbound Dialling, Proactive Customer Contact, Process Analysis, Process Automation, Quality Management, Quality Monitoring/Reporting, Real Time Recurring (Tokenisation), SaaS, Salesforce Management, Screen Recording, Self Service, Service Desk, SMS Messaging, Social Media, Software Solutions, Speech Automation, Strategic Planning, Support Desks, Surveys, Technology, Text Messaging, Training, Unified Communications, Virtual Agents & Chatbots, Virtual Solutions, Visual Communications, Voice Messaging, Voice of the Customer, Web Self Service, Workforce Management, Workforce Optimisation
TTEC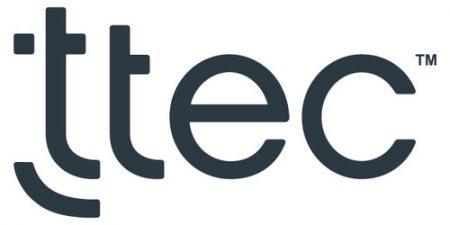 TTEC Holdings, Inc. (NASDAQ: TTEC) is a leading digital global customer experience (CX) technology and services company focused on the design, implementation and delivery of transformative customer experience, engagement and growth solutions.
The Company's TTEC Digital business provides insight-driven, outcome-based and AI-enabled omnichannel cloud platforms and CX consulting solutions and its TTEC Engage business delivers operational excellence through customer care, acquisition, retention, fraud prevention and detection, and content moderation services.
Founded in 1982, the Company's 48,000 employees operate on six continents across the globe and live by a set of customer-focused values that guide relationships with clients, their customers and each other.
To learn more about how TTEC is bringing humanity to the customer experience, visit our Website

Address

4th Floor, Salisbury House, Finsbury Circus, London. EC2M 5QQ. United Kingdom

Phone

Website

http://www.ttec.com/emea