Contact Centre Supplier Directory
ACD, Agent Assisted Card Payments, Analytics, Call Analysis, Call Back, Call Handling, Call Recording, Cloud Solutions, Contact Centre Satisfaction, Contact Centre Technology, Customer Experience, Customer Feedback, Customer Satisfaction, Diallers, Hosted Solutions, IVR, IVR Payments, Managed Services, Multi-Channel Solutions, Multi-Site Routing, Online Payments, Outbound Dialling, Payments Role based Capabilities, PBX/IP-PBX, PCI Compliance, PCI DSS, Quality Monitoring/Reporting, Real Time Recurring (Tokenisation), SaaS, Salesforce Management, Self Service, Self Service Payments, Software Solutions, Surveys, Voice Recording, Workforce Management
Syntec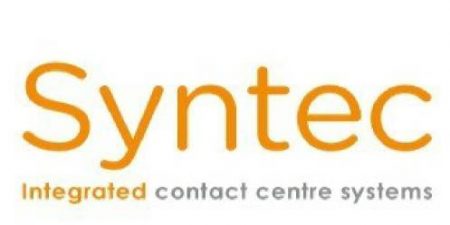 Syntec (formerly Syntec Telecom) provides a fully-integrated suite of telephony and software solutions designed to enable efficient management of all aspects of your call centre and contact centre activities.
Products include the full range of telephony services as well as contact centre management systems, PCI DSS solutions and marketing analytics capabilities.
SyntecTelecom – network level innovation
We are an Ofcom-regulated network switch operator handling over 80 million calls a year so you can be confident that your calls are in safe hands.
We can handle your call traffic via our digital interconnects (PSTN) as well as Voice over IP (VoIP) and SIP, with our additional network-level services giving you fully integrated Syntec control.
AgentCall – cloud contact centre management
AgentCall co-ordinates contact centre agents, remote and home workers with live and historic reporting and a web-based management interface.No new hardware or CAPEX is required.
AgentCall works with your existing phones and systems to manage & distribute calls, webchat, e-mail & SMS, with other Syntec hosted services including: Intelligent Call Control; Call Queuing, Queue Management & Automated Call Distribution (IVR); Call Diversion & Disaster Recovery;
CallRecord and outbound diallers.
CardEasy 'keypad payment by phone' PCI DSS solutions CardEasy de-scopes your call centre and home workers from PCI DSS audit requirements.
Sensitive card information is hidden from agents & call recordings, and the agent remains in conversation with the customer throughout, with the payment authorisation advised to the agent in real time.A customer self-service Autopay (IVR ) version is also available for out of hours payments or where no agent is required.
ResponseTrack
Call tracking & analytics to measure your marketingResponseTrack uses dynamic phone number replacement on your website to identify the website searches, keywords & visitors generating your telephone enquiries & sales, for analysis of your online marketing spend/ ROI, with real-time reports and ScreenView caller information display and websession sharing between agent and customer.
Other marketing response options include after-call Customer Surveys and the full range of Geographic & Non-geographic numbers (01/02 & 03, 0800, 0844/0871 etc.) to track & report advertising results. Revenue- sharing is available where applicable