Contact Centre Supplier Directory
Noble Systems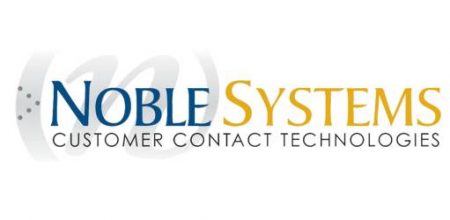 Noble Systems is a global leader in customer contact technology solutions, providing innovative products since 1989.
Every day, millions of customer contacts are made by agents at 4,000+ client installations worldwide using the award-winning Noble platform for inbound, outbound and blended communications. The scalable, integrated Noble Solution includes advanced ACD, predictive dialling, unified contact processing and multichannel communication systems.
Noble's superior functionality gives clients the ability to design sophisticated campaigns, leverage real-time decision making tools, manage workforce, improve agent activity, increase agent retention, achieve regulatory compliance and maximise overall campaign performance and results.
The award-winning Noble Solution delivers a suite of innovative tools and advanced technologies to manage the dynamic requirements of blended, inbound and outbound communication programs. Noble utilises the latest hardware, database and telephony technologies to offer a fully open, highly customisable and scalable platform.
Combining flexible features with a variety of 'building block' options, Noble provides powerful, stable, industrial-strength solutions with open architectures that offer clients a long-term investment pathway for growth.
At Noble Systems, we succeed through our clients' success. Our unified contact centre solutions can help you increase agent productivity and reduce operational costs, so you can achieve new levels of performance and revenue.
Leveraging all the benefits of the cloud and over 40 years of industry ingenuity, Aspect conveniently and easily connects questions to answers while helping enterprises keep service levels high and operational costs contained.