ACD, Agent Assisted Card Payments, Agent Coaching & Monitoring, Agent Desktop, Agent Engagement, Analytics, Call Recording, Cloud Solutions, Consultancy, Contact Centre Technology, Performance Management, Quality Management, Quality Monitoring/Reporting, Voice of the Customer, Workforce Management, Workforce Optimisation
NICE
NICE is a leading global enterprise software provider that enables organizations to improve customer experience and business results, ensure compliance and fight financial crime.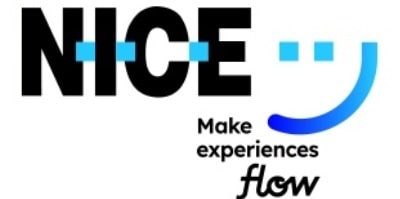 Our mission is to help our customers build and strengthen their reputation by uncovering customer insight, predicting human intent and taking the right action to improve their business.
We do this by capturing large amounts of structured and unstructured data (customer interactions, and transactions) from multiple sources. We then apply best-in-class analytics to this data to provide real-time insight and uncover intent.
Our solutions allow organizations to operationalise this insight and embed it within their daily business processes, empowering them to provide better service, motivate and engage employees and identify potential risk to the enterprise.
The Latest News From NICE
Contact NICE
160 Queen Victoria Street, 2nd Floor, London. EC4V 4BF
Telephone: 0207 002 3000