ACD, Acoustics, Agent Assisted Card Payments, Agent Coaching & Monitoring, Agent Desktop, Agent Engagement, Agent Motivation, Agent Scoring, Agent Scripting, Analytics, Channel Management, Channel of Choice, Cloud Solutions, Customer Feedback, Customer Satisfaction, Customisable UI/UX, Data Management, Disposable Mobile Apps, Hosted Solutions, Intelligent Routing, Interactive Text Response (ITR), IVM, Knowledge Base, Knowledge Management, Multi-Channel Solutions, Multi-Site Routing, Multimedia Playback, Multimedia Recording, Natural Language Understanding (NLU), OFCOM Compliant, Outbound Dialling, Performance Management, Predictive Outbound Dialling, Premise Solutions, Quality Management, Quality Monitoring/Reporting, Role based Capabilities, Screen Recording, Self Service, Skill Based Routing, Speech Automation, Voice Recording, Workforce Management
Aspect Software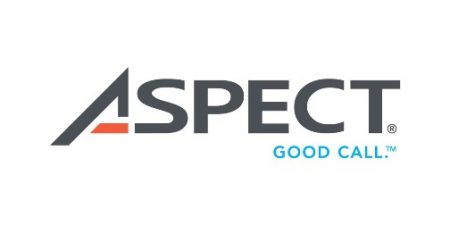 Aspect helps enterprises break down the walls between people, processes, systems and data sources, empowering organisations to unite around the customer journey.
Our customer engagement centre offers native interaction management, workforce optimisation and self-service capabilities that drive dynamic, conversational interactions and create a truly frictionless omni-channel customer experience.
Leveraging all the benefits of the cloud and over 40 years of industry ingenuity, Aspect conveniently and easily connects questions to answers while helping enterprises keep service levels high and operational costs contained.