Contact Centre Agents Almost Half Feel Undervalued – New survey identifies key reasons for problems in UK contact centres
In May 2015, a Which? survey of over 7,000 UK consumers identified the worst contact centres in the country. UK contact centres are facing increasing challenges due to the combination of customer expectations and more pressure to deliver value from businesses.EvaluAgent is a leader in workforce optimisation for contact centres. It recently carried out its own survey of the biggest contact centres and uncovered a number of issues that affect the customer experience.
Top findings from the EvaluAgent on UK Contact Centre Agents survey include:
4 out of 5 Team Leaders do not feel that agents are resolving customer queries consistently
Nearly 40% of agents do not feel empowered to deal with customer queries
Less than a third of Team Leaders feel able to provide sufficient coaching for their agents
EvaluAgent has now produced 'The Essential Team Leader Playbook' to address the problems faced between Team Leaders and their agents. It aims to provide Team Leaders with the skills and the knowledge they need to resolve the most common problems in contact centres.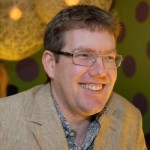 Jaime Scott, the Managing Director at EvaluAgent, said: "It's never easy for Team Leaders, but they have the opportunity to improve their skills if they use the right tools. Team Leaders can consistently improve through communicating with their teams, learning how to empower their agents, and through regular coaching. This way, they can make sure they are doing everything possible to meet the different needs of the business, their agents and the customer."
---
About EvaluAgent

EvaluAgent is workforce optimisation and people management software designed for call centres and back-office operations.
For additional information visit the EvaluAgent Website