« Back to the Business Directory index
Jabra
Jabra Headsets are designed to fit the unique requirements of contact centres that want to meet their customers' needs, using the latest acoustic and communications technology.
Comfortable, hygienic and easy to use, Jabra headsets feature noise-cancelling technology, wideband sound and plug-and-play capabilities in both Mono and Duo and corded and wireless options to suit all job roles and user requirements.
Whether your contact centre handles inbound or outbound calls, Jabra headsets enable you to:-
– Increase customer satisfaction with quality calls, less noise and better communication
– Handle more calls faster and with greater efficiency – without increasing resources
– Keep agents motivated and satisfied with headsets designed for maximum comfort and usability
When choosing reliable, state-of-the-art headset solutions from Jabra you can be assured that they are backed by an innovative, world-leading hands-free communication company with over 150 years of experience in business communications.
Realise maximum value from your technology investment with Jabra
---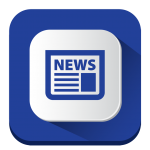 Additional Information
To view all editorial published on Jabra Click Here