Genesys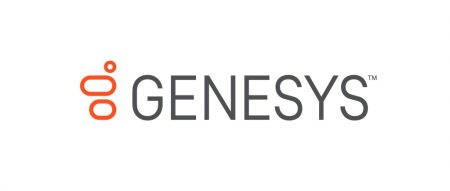 Thousands of companies and organisations of all sizes around the world rely on Genesys every day to delight customers by powering optimal customer experiences and journeys with the award-winning Genesys Customer Experience Platform.
Genesys has experts who help organisations across many industries design and deliver optimal customer journeys, using people, processes and technology required to deliver the journey across all touchpoints, channels and interactions. Genesys experts combine strategic business insights with hands-on, practical experience gained from thousands of implementations to help you get to market faster, increase your productivity, and achieve measurable business results.
At the heart of the Genesys Customer Experience Platform is patented technology that allows companies to easily optimise the distribution, commonly called routing, of all interactions, cases and back office tasks in such a way that it delivers a highly differentiated customer experience and the lowest cost of operations.It does this by directly routing each specific item in priority order to the optimal person at any location or in any organisation.
The optimal person is someone who has the most appropriate skill set to engage in the activity and is available in an SLA acceptable time period. Additional business rules beyond skill and availability are simply added.This optimisation delivers the highest first contact resolution and SLA adherence possible while also improving workforce efficiency and lowering cost of operations. As a result, you can align the customer experience you provide with the value a customer represents over all touchpoints, channels and interactions, including the adherence to back office work SLAs.
This capability is part of the Genesys Customer Experience Platform, and along with the entire platform, delivers a differentiated customer experience that will increase your customer loyalty, reduce churn, increase revenue and lower cost.
The Genesys Customer Experience Platform delivers comprehensive and integrated best-in-class capabilities for customer experience solutions for organisations of any size, including contact centres. The platform not only delivers customer experiences that are consistent, seamless and personalised, but are also journey-appropriate.
By journey-appropriate we mean that the experience delivered, whether via self-service or human-assisted, matches the expectations of your customers, aligning with the stage and type of their present journey.The platform efficiently manages customer engagement across all touchpoints, no matter the department in which they reside, across all channels including voice, email, chat, SMS and social, and across all interactions from the front office to back office.
Customers like you commonly use the platform to power inbound and outbound contact centres, customer self service, back office productivity and mobile marketing. Highly visual, intuitive and interactive analytics help your customer experience professionals drive continuous improvements in performance and business results.
The Genesys Customer Experience Platform is available in three editions to address the needs of businesses from the smallest company to the largest global enterprise.
The Genesys Premier Edition—Virtual Contact Centre delivers an industry-leading cloud offering for small to mid-size contact centres.The Business Edition is designed for mid-size contact centres that require all-in-one functionality that deploys rapidly, is easy to use, and scales as your contact centre grows. With this edition, you can choose to run your contact centre in the cloud, on-premise with a pre-configured appliance or in a hybrid cloud configuration
The Enterprise Edition is designed for large organisations that require highly scalable and customised contact centre solutions. With this edition, you can choose to run your contact centre in the cloud, on-premise or in a hybrid cloud configuration.
---
Additional Information
To view all editorial published on Genesys Software Click Here