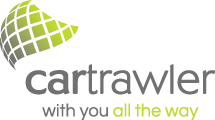 Genesys have announced that CarTrawler has chosen the Genesys Customer Experience Platform to power its growing Customer Care of Excellence with its easy-to-use scalability and functionality features. Customer service is vital for CarTrawler, as it connects airlines, hotel groups and online travel sites in 174 countries worldwide. The Genesys Cloud will provide the CarTrawler's new centre with the flexibility, visibility and security required for its customer service team to deliver CarTrawler customers the best possible customer care.
Leveraging the Genesys Business Edition in the Cloud
CarTrawler will implement the Genesys Business Edition of the Genesys Customer Experience Platform in a cloud deployment. The Business Edition is the most feature-rich and flexible customer experience solution available for mid to large-size contact centres. Genesys Business Edition customers can choose to run their contact centre in the cloud, on-premise with a pre-configured appliance or in a hybrid cloud configuration. Whether deployed in the cloud or on-premise, the Genesys Business Edition is quick to install, easy to use, and scales as contact centres grow.
The Genesys Cloud will allow CarTrawler to scale up to meet customer demand, improving the customer experience, especially during the busy holiday travel period. The Genesys solution also provides real-time data for CarTrawler to monitor customer care trends, which enables agents to proactively solve potential problems across multiple touch points – even before an interaction takes place.
In addition, the cloud-based contact centre solution provides CarTrawler with the peace of mind that data won't be lost during unanticipated disruptions, such as blackouts or loss of power. With Genesys Cloud, all customer data can be accessed off site, so beyond the cloud business benefits, agents can work outside the physical contact centre, meaning that CarTrawler can consider utilizing remote agents in the future. The Genesys solution is expected to go live before Christmas and CarTrawler is looking forward to expanding on-site staff numbers to 400 agents. Additionally, CarTrawler plans to soon extend customer reach by offering social media support, something Genesys Business Edition will enable the company to provide.
Selecting the Recognised Industry Leader
"We approached Genesys because of its position as industry leader for six years running in the Gartner Magic Quadrant for Contact Centre Infrastructure. Its cloud-based Business Edition solution is affordable and removes the need for any extra software. As a customer service solution, we found the agent desktop extremely user-friendly for our team," said Alex Boothroyd, Chief Operations Officer at CarTrawler. "Importantly, we now have the flexibility to scale staff numbers during busy periods, and the data the platform provides to inform account managers is first rate. The Genesys platform allows us to monitor multiple customer care touchpoints, which enables us to optimize our customer service across the contact centre. Overall, the Genesys Business Edition is helping CarTrawler push the envelope of customer service."
"Working with CarTrawler to design its contact centre solution has been a great journey and it was very clear to see the company's commitment to delivering only the best experience for their customers and employee engagement," said Cherie Landman, Account Director at Genesys. "CarTrawler is a great example of how the feature-rich Genesys solutions help businesses better service their customers cost-effectively, building trust and loyalty with their most important asset."
About CarTrawler
CarTrawler is the world's leading technology company providing fully managed online ground transport solutions to travel partners in 174 countries. Working across all travel industry segments and geographic markets, CarTrawler enables online travel retailers to add ground transport services such as car rental, limousine with driver, shuttle and taxi services to their portfolio of products and services, creating an additional revenue stream that requires no investment on their part. CarTrawler's portfolio of partners includes some of the world's leading international airlines, hotel groups and online travel retailers. CarTrawler also owns and operate HolidayAutos.com and Arguscarhire.com.
About Genesys
Genesys is the market leader in multi-channel customer experience (CX) and contact center solutions in the cloud and on-premises. We help brands of all sizes make great CX great business. The Genesys Customer Experience Platform powers optimal customer journeys consistently across all touchpoints, channels and interactions to turn customers into brand advocates. Genesys is trusted by over 4,500 customers in 80 countries to orchestrate more than 100 million digital and voice interactions each day.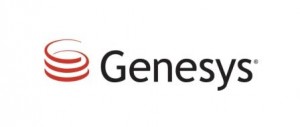 For additional information see Genesys' Company Profile or visit their website