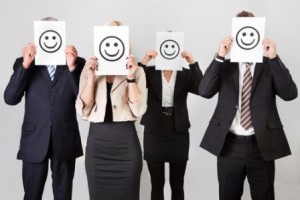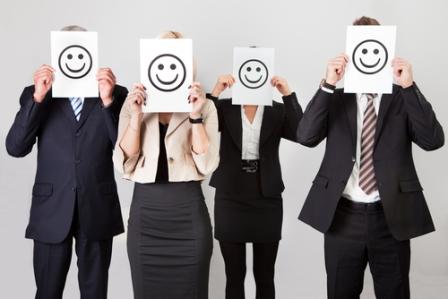 Do you ever feel like you're constantly fire-fighting? Your team is de-motivated and morale is low, leading to poor customer service and disappointing agent performance. Do you ever feel like you're in a never-ending cycle that you cannot break? All too often, by the time you fix one thing, something else is broken.
If this sounds somewhat familiar, then it's time to take another look at your contact centre's culture, by asking some key questions.
Is your performance management system really working?
Like most contact centres, you probably already have a performance management system in place, but is it efficient?
For many contact centres the answer is no and not least because somewhere along the line the contact centre industry made the strategic decision that business processes and technology alone are your best options to support your agents. Fine if you're managing R2D2 but most of us work with human beings who also need support and encouragement to try new things and make improvements.
Do you appreciate the power of building relationships?
Changing culture starts with putting people and relationships at the heart of your contact centre. Start by setting and communicating performance goals that focus on the desired behavioural changes that you would like to see. Encourage your managers to invest time in regular coaching sessions, rather than waiting until performance reviews come around, while at the same time encouraging your agents to play a starring role in the agent coaching conversation to get their thoughts and ideas on how they can improve.
By working together in this way your managers and agents will have a mutual understanding of what is expected and how it is going to be achieved. There will certainly be no unwelcome surprises when it comes to performance review time, making the whole process more meaningful and something to look forward to, rather than to dread.
In our experience, contact centres that take this approach typically find that not only does agent morale improve as they start to better understand what is expected of them and how to improve, but it also corresponds with increased customer satisfaction and improvements in quantitative metrics such as average handling time.
Of course, changing your contact centre culture won't happen overnight. Any form of business transformation is a big commitment, not just in terms of time, but also in terms of attitude and behaviour at every level. But if you are willing to do this, you are likely to see a positive impact on every layer of the business. And most importantly, your agents will feel valued with the motivation to handle even the most complex and difficult calls with confidence.
---
Michelle Dinsmore
Michelle has 15 years' experience managing large-scale contact centres for clients across a range of sectors in the UK and overseas. She is a natural coach and people manager. Her insights into how best to manage, develop and support contact centre staff ensure that all EvaluAgent products and projects meet the requirements of clients, customers and contact centre staff. Michelle has delivered customer experience programmes for both UK and North American businesses.