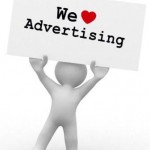 contact-centres.com offers your company the opportunity of using the contact-centres.com to publish and circulate your company's job vacancies.
Your Job Vacancy will have the benefit of being promoted extensively on the website together with all social media.
The Job Vacancy facility is competitively costed at £49 each or why not take advantage of our bulk discount offers for recruitment agencies?
To find out more about having your company's job vacancies  published on contact-centres.com simply telephone 0207 993 6325 or see our contact us page – We'll love to hear from you!
The contact-centres.com Sales Team
Please refer to our Terms & Conditions – Click Here