Headsets
Jabra Headsets are designed to fit the unique requirements of contact centres that want to meet their customers' needs, using the latest acoustic and communications technology.
Comfortable, hygienic and easy to use, Jabra headsets feature noise-cancelling technology, wideband sound and plug-and-play capabilities in both Mono and Duo and corded and wireless options to suit all job roles and user requirements.
Whether your contact centre handles inbound or outbound calls, Jabra headsets enable you to:-
– Increase customer satisfaction with quality calls, less noise and better communication
– Handle more calls faster and with greater efficiency – without increasing resources
– Keep agents motivated and satisfied with headsets designed for maximum comfort and usability
When choosing reliable, state-of-the-art headset solutions from Jabra you can be assured that they are backed by an innovative, world-leading hands-free communication company with over 150 years of experience in business communications.
Realise maximum value from your technology investment with Jabra
Corpteluk has been delivering high quality products and services to companies for more than 20 years. We have rapidly grown to become one of the most reputable distributors in the market, offering a wide range of more than 3000 telecommunications products from leading brands, and an unrivalled level of high quality customer service to all our customers across the UK, Europe and worldwide.
With a single phone call, our team can supply you with items from our catalogue of more than 3000 products ranging from headsets, to telephones for domestic, business, care and hotel environments, audio and video conferencing equipment, call recording services, environmental and public telephony, door entry systems, unified communications, and even a huge range of network and installation equipment – including everything from the cables, cabinets and enclosures, to routers, switches, and even the tools required to fit them.
Jabra, Sennheiser, Plantronics and agent are just a few of the market-leading brands who choose Corptel as a distributor. Regardless of the size of your business, our dedicated team of helpful and friendly experts are ready to supply you with impartial advice and expertise across all aspects of your telecommunications needs.
Every product is protected by a manufacturer warranty, with optional extensions available at reasonable rates, and can be delivered next day if your order is placed with us by 5:30pm. Our team can also offer to buy back your old, disused, and broken telephone headsets, and will provide you with a credit to offset against the cost of buying brand new equipment from us.
All products and their availability are constantly updated and available to buy through our website, but we would always recommend picking up the phone to one of our experts who will answer your call in seconds, and provide you with impartial, friendly, unpressured advice on whatever you need, and let you know our latest offers.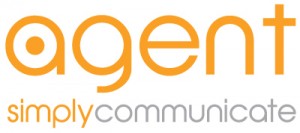 CorptelUK Headsets – Agent is a leading UK producer of high quality, competitively priced telephony products for the business and call centre markets.
Our responsibility and commitment to our customers has always been to provide businesses with products that use the latest innovations in technology, and are designed to be comfortable to use and wear, at a surprisingly competitive price.
We offer an exceptional and stylish range of products including business telephones and a wide selection of telephone headsets, including corded, wireless, USB and Bluetooth headset ranges. Our popular accessories line includes buddy training leads, travel packs, telepads, switches, handset lifters, and multi-purpose adaptors, suitable for all businesses large or small.
Designed in the UK to an extremely high specification, all Agent products are highly compatible with a majority of existing equipment from other suppliers, and are supplied at brand beating prices to offer you exceptional value for money. We are so confident in the performance of our products, that we offer a 2-year warranty on our entire headset range, and a 10-year warranty on all our business phones.
Agent offers you the truly affordable alternative to products from major brands, without ever having to compromise on quality.
Businesses across the UK, Europe and worldwide are using Agent, it's time you did too.