Netcall plc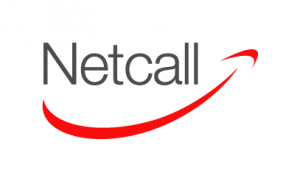 ACD, Agent Assisted Card Payments, Agent Desktop, Auto Attendant, Blending Solutions, Call Back, Call Handling, Cloud Solutions, Contact Centre Technology, CTI, Customer Experience, Customer Feedback, Customer ID & Verification, Customer Satisfaction, Data Unification, Diallers, Hosted Solutions, IVR, IVR Payments, Knowledge Management, Multi-Channel Solutions, Multi-Site Routing, Online Payments, Outbound Dialling, PCI Compliance, PCI DSS, SaaS, Self Service, Social Media, Speech Automation, Surveys, Unified Communications, Virtual Solutions, Voice Recording, Workforce Management
Netcall Plc is a leading provider of customer engagement solutions.
Netcall's dedicated solutions help organisations manage the ever changing demands of their customers and prospects efficiently and cost effectively – resulting in increased profitability and customer satisfaction.
The Company offers a platform with a broad set of innovative packaged solutions for end-to-end customer engagement, incorporating intelligent contact handling, workforce optimisation, business process management and enterprise content management.The solutions can be bought either individually or as a suite, on-premise or in the Cloud.
This modular approach gives customers an affordable entry point to the Liberty platform, from which they can both upgrade and expand, protecting their future investments and potentially reducing their number of suppliers.Netcall's customer base contains over 750 organisations in both the private and public sectors. These include over 70% of the NHS Acute Health Trusts, over 50% of London Borough Councils, major telecoms operators such as BT and Cable & Wireless and leading organisations including The University of Cambridge, The Forestry Commission, Interflora, Lloyds TSB, Odeon, Interserve, Orange, Prudential, British Sugar, and Thames Water.
Send Message to listing owner
Netcall plc