KURA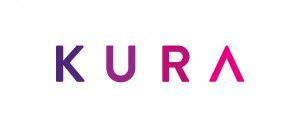 Kura is a market leading provider of outsourced contact centre services and software solutions for a number of the world's most successful brands. Following a successful management buyout of the company we're on a journey to build a unique business in our industry.
We provide award winning people and technology solutions that enable our clients to provide great service and grow their customer base. We have over 1,300 team members who live and breathe our values of: Communication, Vulnerability, Learning, Courage and Accountability.
We focus on our people……not just saying it because we are a business that happens to have lots of people. Our philosophy is "to help people be the best they can be". We spend our time differently from other organisations. We take the time to understand people. We treat them as individuals. We help them to build their capability and self-belief with spectacular results for them and our clients.
By working together with clients our operations and support teams consistently deliver top decile performance. To find out how we can help you maximise the value of your contact with customers, please visit our website to learn more about our services.
Send Message to listing owner
KURA